Saturday October 6th, 2018
Click here for 2017 photos and instructions for donating to the Collingwood G&M Hospital Foundation as payment for un-watermarked original size photos. Photos were generously donated by Sherree Newby Photography.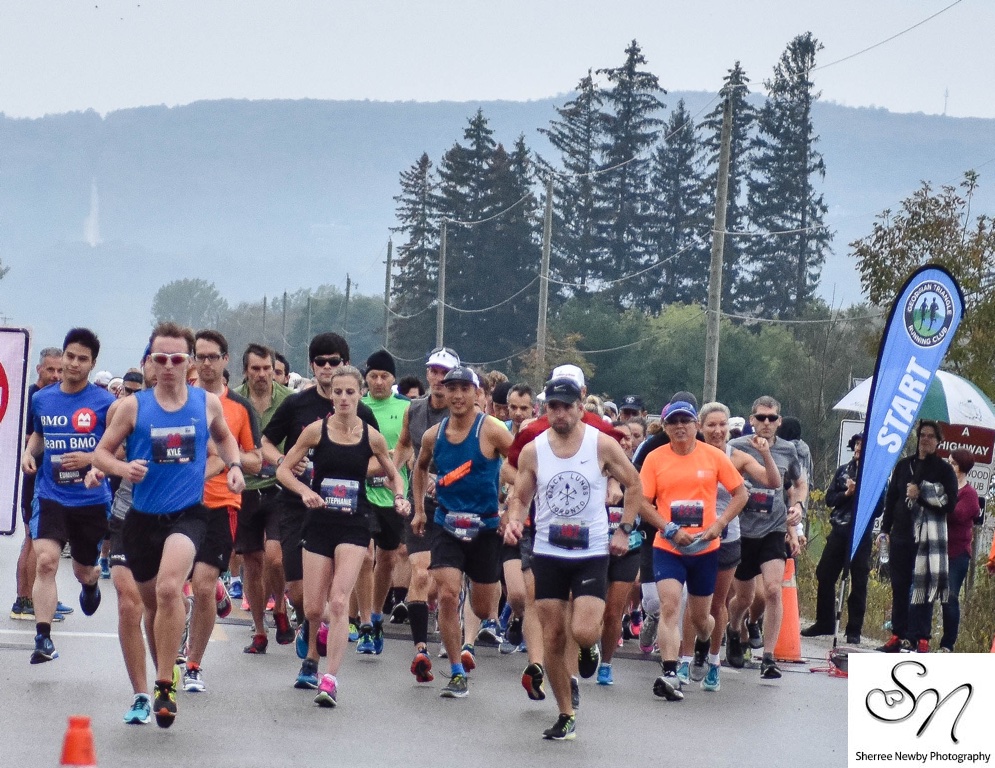 Collingwood Half Marathon & 10k • Saturday October 6th, 2018
Come run our scenic races in Collingwood, Ontario, Canada. Our Half Marathon course runs right down Collingwood's "Main Street"! It continues out to the rolling countryside towards the Niagara Escarpment. It's fast, downhill and the air is fresh! The 10K provides an equally fast, scenic rural run conducive to setting your personal best!
The scenery and fall colours give the Collingwood Half Marathon a beauty all its own. Stay at the Westin Trillium House at  the Village at Blue Mountain.
The amazing historical Downtown Collingwood provides ample opportunities for shopping and dining. There is something for the whole family in the Collingwood and Blue Mountains area.
The Collingwood Half Marathon and 10K courses are certified with Athletics Canada. Your entry includes a technical running shirt and participation medal.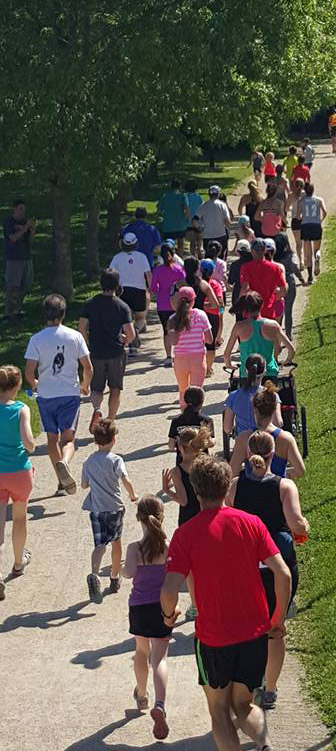 Introducing the 2K Kid's Race!
In 2017 it will be the 2nd annual 2K race for children aged 4 to 12. It's the one time kids get to run in the middle of the road! 
The 2K race starts and finishes at the start/finish of the adult 10K race at 8:05 am. Registration is free of charge and brought to you in partnership with the Healthy Kids Community Challenge, the Town of Collingwood, and the Collingwood YMCA.   
Please consider donating to our charity, the Collingwood G&M Hospital Foundation. Every small amount helps! Thank You!
Current Goal
This year the Foundation's goal is to raise $10,000 for new defibrillator transport monitors which are used in every department throughout the Hospital. Your donation will help the proper tools and resources to provide the best care possible at CGMH. Thank you for supporting this important goal.
To donate online, please click here> and leave a note in the field indicating that your gift is in honour of the Run Collingwood half marathon & 10K.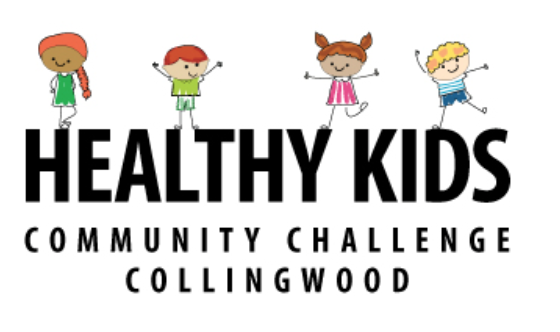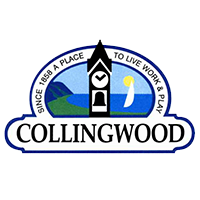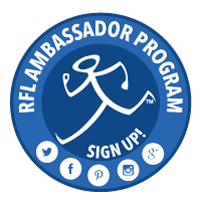 Be an ambassador for Running First and get complimentary entry to any of our events as well as some other great benefits.
OUR CHARITY
Collingwood G & M Hospital Foundation
At the Collingwood General & Marine Hospital, over 90% of all medical equipment and technology is funded by your donations to the Collingwood General & Marine Hospital Foundation. The foundation is a registered charity. Thank you for your support!
HOTEL & TRAVEL
Collingwood & Blue Mountain Accommodations
Collingwood and the Blue Mountains is a four season vacation destination. A wide variety of accommodation options are available. Extend your race weekend stay and experience the recreational opportunities the area has to offer.
VOLUNTEERS
Our Dedicated Team
Run Collingwood relies on a team of dedicated partners including the Collingwood G&M Hospital Foundation. Many volunteers are required including bicycle marshals, doctors and nurses, and people to work water stations.